Infrastructure

We, the team of SBPD together with a solid & dependable infrastructure make an unmatched combination commited to exceed expectations.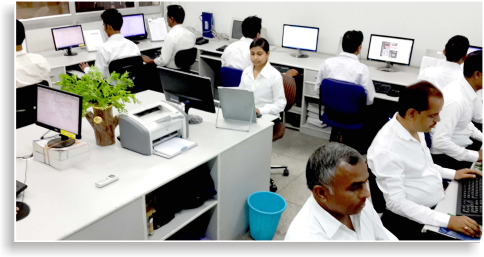 Desk Top Publishing(DTP)
We have large In-house DTP operations carried out with latest DTP software and Photo Imaging software to put together text and illustration and present them in a form suitable for printing and publishing.




Plant and Machinery

The printing and post press operations i.e. folding, binding and cutting are automated to provide quality finished books.





Marketing
Our marketing segment is represented by the team of professional marketers efficiently catering the market of the quality text books to the utmost satisfaction our esteemed readers







Warehouse
The warehouse is large and spacious for storing both unfinished and finished books prior to their distribution for sale.